Fiona Morrison
Executive Officer
Qualifications: Master of Organisation Management, Master of Psychology
Experience: Fiona has extensive' experience in senior leadership and management roles across youth, seniors and child services, community services and the volunteering sector. She is a high level strategic planner who enjoys the challenges of developing organisational capacity to respond to the evolving volunteering sector. Fiona is passionate in her commitment to encouraging dynamic contemporary practice in the community sector as a way to foster development opportunities for people and their communities to achieve their potential.
Joanne Boccalatte
Recruitment Coordinator
Qualifications: Master of Education - Adult Education; BA (Psychology); Diploma of Community Services; Certificate IV Volunteer Management; Certificate IV Project Management.
Experience: Joanne has extensive experience in community education and community development, and is skilled at building teams and training. She has worked in the community sector for over 30 years in accommodation, youth, homelessness, job network and multicultural services, local government and TAFE. Joanne loves learning, ideas and possibilities. "Sometimes I've believed as many as six impossible things before breakfast!" (Lewis Carrol 1871, Through the Looking Glass and What Alice Found There)
Toni Trent
CVS Coordinator
Qualifications: Diploma of Community Services
Experience: Toni has worked in the community sector for over 25 years in youth services, local government, community centres and aged care services. She has extensive experience in family work and community development, and is skilled at group work and project planning. Toni is passionate about supporting disadvantaged and marginalised individuals and communities, and is a strong advocate for social justice.
VCC is supported by a Finance Officer with over 20 years' experience in the not for profit sector.
Trevor Drake
Qualifications: Solicitor; Bachelor of Legal Studies and Masters of Commercial Law
Experience: Trevor has been a practicing solicitor since 1990 and was a Councilor on (the then) Gosford City Council from 2004-2008.
Special Responsibilities: Board Chair
Jenny MacKellin
Qualifications: Bachelor of Psychology, Advanced Diploma of Business, Graduate Certificate of Management
Experience: With a diverse background including business, real estate, and mental health, Jenny has been the CEO of Central Coast Disability Network since 2009. Jenny has extensive governance experience, having been involved in boards for over 20 years. Jenni is believes that volunteering opens opportunities for all.
Special Responsibilities: Secretary
Dyanne Prinsen
Qualifications: Diploma of Financial Planning, Chartered Life Practitioner, JP
Experience: 21 years financial industry experience working with several major insurers and more recently a financial advisory firm on the Central Coast.
Special Responsibilities: Treasurer
John Rose
Qualifications: Honours Certificate in Electrical Trades, Electrical and Mechanical Engineering; Diploma in Business Administration; and a Lead Auditor for Quality Systems.
Experience: John has been involved in the design, manufacture, servicing and repair of all facets of electrical and mechanical equipment for use in hazardous areas in the mining industry since 1982. He is currently the Principal of Jandar Consulting which is involved in hazardous area engineering for both mining and general industry. He has held past positions in mining as Engineering Manager, General Manager, Chief Operating Officer and Director.
John is Director and Secretary of Ex Technical Association, Chairman of Australian / NZ Standards Committees and a Lead Auditor for various certification bodies.
Jennifer Collins, JP
Qualifications: Bachelor of Commerce, Diploma in Business Management
Experience: Jenny has worked in not for profit sector over 20 years, including aged and disability services, finance and training in the community sector, rehabilitation services and aged care facility and retirement village.
Meet some of our Volunteers
Volunteering Central Coast is supported by a team of volunteers who specialise in recruitment, interviewing, database management, administration, event management and community consultation.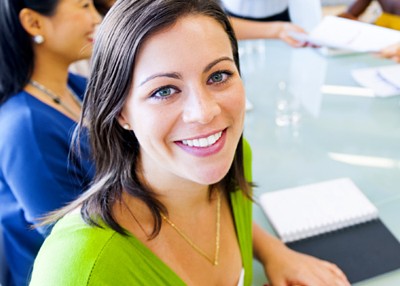 You don't need special skills – all you need is a willingness to give your time and effort for the benefit of your community.​
Volunteering
is for Everyone
The CVS aims to enrich the quality of life of socially isolated people living in aged care residential facilities who are lonely and would benefit from a friendly visitor.​
The Community
Visitors Scheme (CVS)
Whether you are interested in finding or becoming an event volunteer, Volunteering Central Coast can help you.
​
Christina (Lucy) Milne
Qualifications: Bachelor of Arts (Hons), Master of Arts (Hons), Master of Business Administration.
Experience: Lucy has been involved in executive leadership across a range of sectors including cultural institutions, creative arts and education for over 15 years. During that time she has been keenly interested in developing and implementing organisational strategy, building teams and leading internal and external engagement.. Lucy has worked with Boards over many years and is currently Acting State Librarian and Chief Executive.
James (Barry) Sale
Experience: Barry has been a business owner and chairman in the IT hardware importing sector for over 40 years. He was Commissioner of the Scout Association of NSW for 15 years and an active member of the Avoca Beach Surf Life Saving Club for six years. Barry is involved with Mary Mac's Place and the Anglican Church op shop, both in Woy Woy, and is the Chairman of the Mantra Resort strata owners, Ettalong Beach.
Donna Joseph
Finance Officer