Thanks to the planning, organising and support of our TAFE student Danielle and our wonderful team of volunteers and staff, our 2016 volunteer expo was a great success. We had 43 community organisations exhibit on the day and over 400 potential volunteers through the door. Our friends at Coast FM 96.3 broadcast live from the expo for two hours, interviewing stall holders and members of the public. The vibe was fantastic...thank you to those members who came along on the day to showcase their volunteering opportunities.
The feedback from stallholders was great with all being satisfied or highly satisfied with the event. Of the 86% of stallholders who completed their evaluation survey, 65% said that collectively they thought to gain over 170 new volunteers. That's a fantastic result! The overwhelming comment as to why they would participate in future expos was for the high level of exposure gained for their organisation and causes through their involvement. In terms of participants, 74% were between the ages of 45-75, 85% thought they would go on to volunteer with one of the organisations at the expo, and all surveyed found it helpful and informative.​
Look for up coming events from...
(Click on images to enlarge)
Volunteering Central Coast 30th Anniversary​
On Monday 14 November 2016 we celebrated Volunteering Central Coast's 30th anniversary with a pearl-themed event at the Central Coast Leagues Club. Ove 80 volunteers, members, VCC staff and Board, community guests and state and federal MPs attended and remembered the early days and the ongoing importance of a volunteer referral centre in our local community.
Many people were thanked including long serving staff, volunteers and Board members. We recalled that 12 months ago the Board developed a new strategic plan with four key objectives:
Enhance our recognition, understanding and value – Profile
Grow our service capacity – Clients
Improve our service delivery – Quality
Become financially resilient – Sustainability
We highlighted the work of the last twelve months in contemporising our practice, refreshing our brand and raising our profile. We have a new website and promotional video; we updated our brochures and banners and we became active on social media. We fully embraced a low cost/no cost marketing and communication strategy and have learned all about Mail chimp, Eventbrite, PayPal, Google Drive and other platforms that make life a whole lot easier.
We developed a new tagline: Volunteering…helping people, changing lives – which isn't just a glib set of words, but a heartfelt message that volunteering changes people. Not only the people on the receiving end of volunteer services, but the individuals who volunteer – who give their time and skills, and in return get back joy, camaraderie, a feeling of doing good and making a difference.
And so to the future. We will continue our work to be relevant and add value to our members.
We will look for community development opportunities and develop programs that contribute to making a discernible difference to people's lives…
We will continue to contemporise our practice, and we will add value to our clients and members to ensure that we are the 'go to' organisation for volunteering on the Central Coast.
We will keep looking for funding opportunities outside of our core programs and will form strategic partnerships locally and regionally.
We will continue to monitor tenders that have the potential to be delivered locally as part of a state-wide consortium of other volunteer referral centres.
​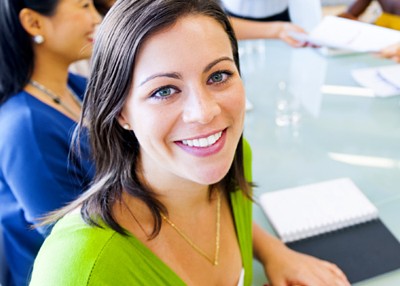 You don't need special skills – all you need is a willingness to give your time and effort for the benefit of your community.​
Volunteering
is for Everyone
The future is bright. There is another 30 years in this organisation…!​
There is an unshakeable belief that Volunteering Central Coast was, and remains, an essential part of our community fabric. We refer over 1,200 volunteers to more than 110 community organisations each year, and we make over 1,100 visits to socially isolated people living in residential aged care. ​
Our future is built on our past. We have very strong foundations, laid by people who have contributed their time, skills and passion towards making Volunteering Central Coast what it is today.​
(Click on images to enlarge)
The CVS aims to enrich the quality of life of socially isolated people living in aged care residential facilities who are lonely and would benefit from a friendly visitor.​
The Community
Visitors Scheme (CVS)